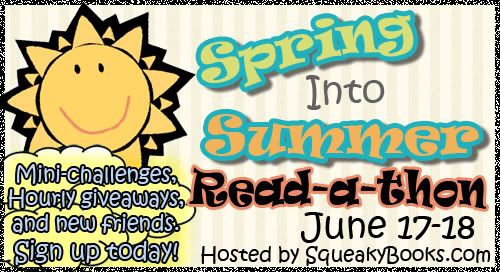 A couple of little tidbits for your Sunday evening pleasure -
First of all, I am participating in the Day Zero 101 Goals in 1001 Days project, brought to my attention by Jillian of
A Room of One's Own
. I won't be posting updates on this blog, but if you are interested in what my goals are, they are posted on my
personal blog
.
Secondly, I am hoping to participate for at least a few hours in
Enna Isilee's read-a-thon
from June 17-18. The read-a-thon goes for 36 hours, but I am just hoping to participate for 6-8 hours. I know it's small, but it is all I can do right now, and I think it will be fun! I'll probably just work on finishing my library books, which will be posted tomorrow in my In My Mailbox for the month of June. Even though my participation sounds minimal, I think it will really make a dent in reading list and force me to plan my week well so I can have a bit of time for some reading. That's all for tonight... hope you are all ready for the week ahead (I'm not)!